Taxi Transfers To and From McCarran Airport
Find Unbeatable Value Taxi Transfers


Las Vegas McCarran Airport Taxis - Fares, Distances and Where to Find Them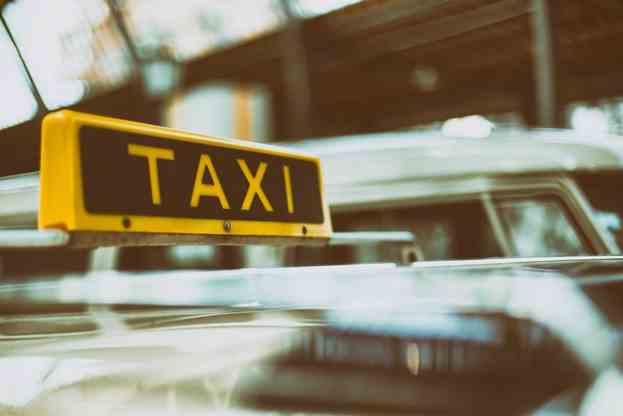 All travelers that arrive at McCarran International Airport can fast and conveniently find a taxi service that can bring you to your preferred destination.
You can reach Las Vegas City Center by taxi from the LAS Airport within a 15-minutes' drive, as the airport is located just 5 miles/8 km south of downtown Las Vegas. You will also find taxis accessible by wheelchairs, however, please make sure to make a former request for this service.
The maximum number of passengers allowed in any cab is six, including infants and children.
Taxi pick-up areas at McCarran International Airport
You will find the taxi pick-up areas outside the airport terminals. From Terminal 1 all travelers will find taxi cabs available on the east side of the baggage claim, just outside door exits 1 - 4. From Terminal 3 taxis are located outside on Level Zero. Passengers will see 15 taxi loading spaces on the west end of the building to serve domestic travelers and seven on the east side of the building to assist international travelers.
Please look for the designated taxi signs.
You will find airport personnel available to help queue the lines and give assistance if needed. The taxi rank is available 24 hours a day, 7 days a week.
Taxi rates to and from McCarran International Airport
Customers are advised to always ask if the taxi company applies fixed prices. Please note that there is a $2 charge on all fares originating at the airport.
Below is the fare cost for some trips from LAS Airport:
Aria: $20.20
Bellagio: $21.95
Cosmopolitan: $22.15
Flamingo: $19.75
Palace Station: $27.63
Riviera: $26.80
The Linq: $21.68
Wynn: $22.00
You can find more information and fares to your preferred destination here.
All taxi companies accept credit cards. If you do not wish to pay by credit card, please ask the taxi driver if he/she accepts another method of payment.
Taxi providers from McCarran International Airport
Some of the taxi services that operate at McCarran Airport include:
Cab Taxi: +1 702 369 5686.
FRIAS: +1 702 888 4888.
Yellow Checker Star: +1 702 873 2000.
Nellis Cab Company: +1 702 248 1111.
Taxi fares to & from McCarran Airport (LAS)
Taxi Transfer Customer Reviews
Available Transfer Options